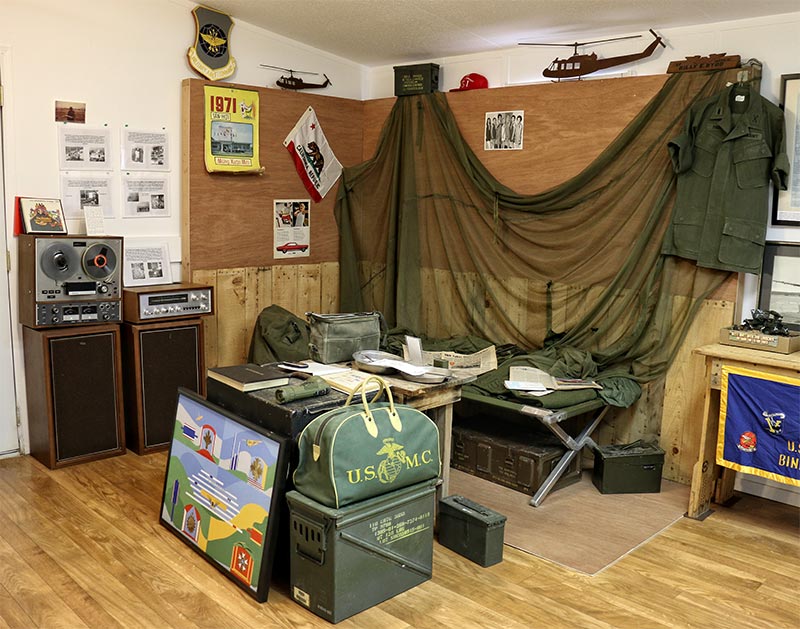 Servicemen and women serving in Vietnam experienced a variety of living conditions. From the infantryman in the field, sleeping in a hastily dug fighting position, with only a poncho or shelter half for protection from the elements, to those assigned to Saigon, living in an air-conditioned hotel room with maid service, and everything in between.
A hootch is the name given to a soldiers living quarters in Vietnam. The mat on the floor represents the usual size of the interior of the hootch.
Visit the Museum to learn more.