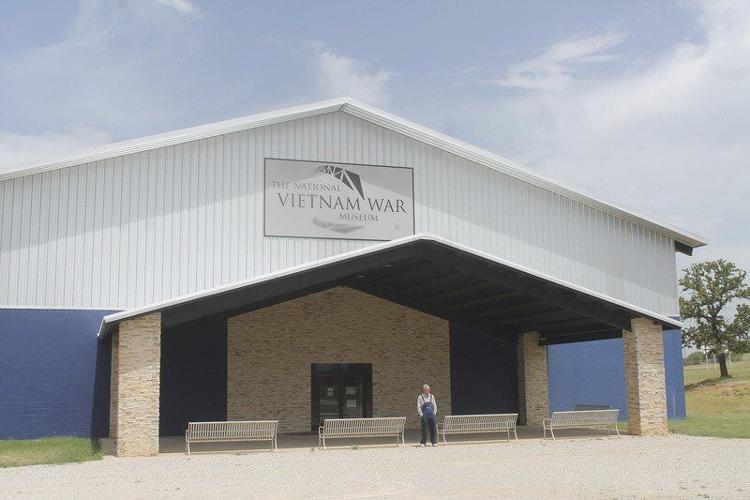 The museum is staffed entirely by volunteers. It is a 2-story building. The first floor of the museum walks visitors through a history of the war -- from its precedent French involvement to the hurried, disorganized evacuation by the Americans. The second story, a large open room, showcases an extensive art gallery as well as some additional exhibits including booby traps and a row of tables covered with silver-canned C-rations.
The Original Visitor Center (now closed)
The Visitor Center at The National Vietnam War Museum was the previous home to our extensive collection. It has since been emptied and contents have moved to the museum.

The Visitor Center is an artifact in its own right, but not of the Vietnam Era exactly. The Visitor Center began its life as a double-wide trailer and was stationed at George W. Bush's ranch in Crawford, Texas, when he was President. The trailer was originally a 6 bedroom, 3 bath facility with 2560 square feet of space, but was not used to live in.
When President Bush came to the ranch, the white house staff made it their headquarters. All the rooms except the bathrooms, kitchen and closets were filled with electric outlets, telephones with wires and internet connection boxes. After the president left office, the trailer went into the Texas Facilities Commission Surplus Property System and was acquired by the museum in 2010.