Current Outdoor Exhibits
The National Vietnam War Museum seeks to create for each visitor an understanding of this era in history. The outdoor exhibits are available for public view even during times the Museum is closed.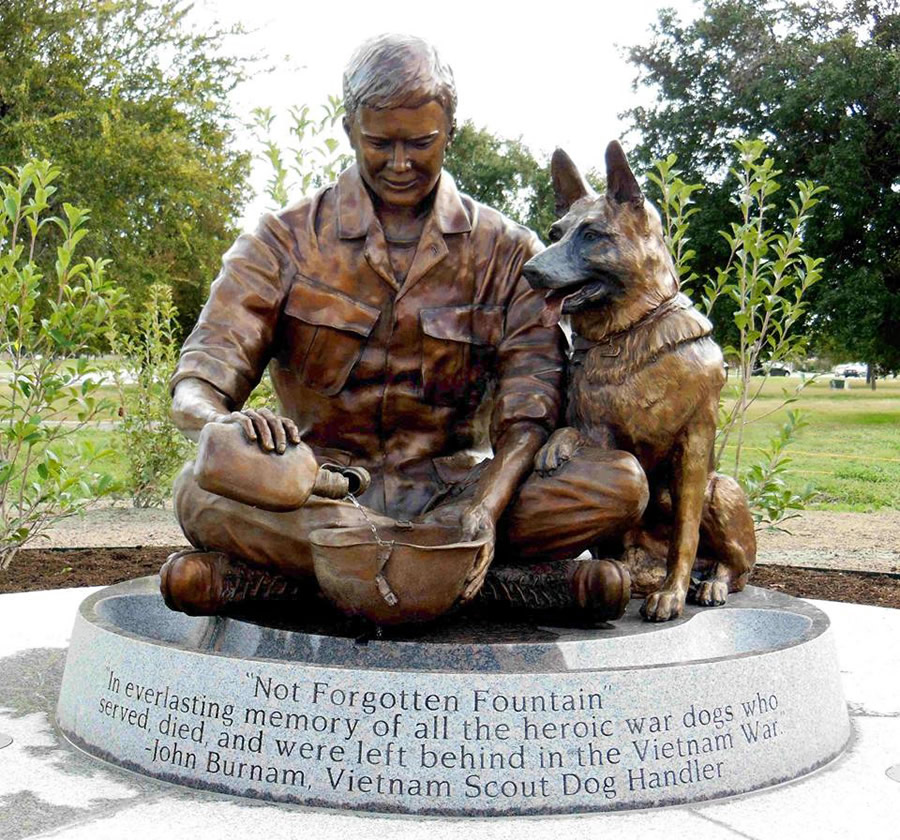 Sculptured by Paula Slater.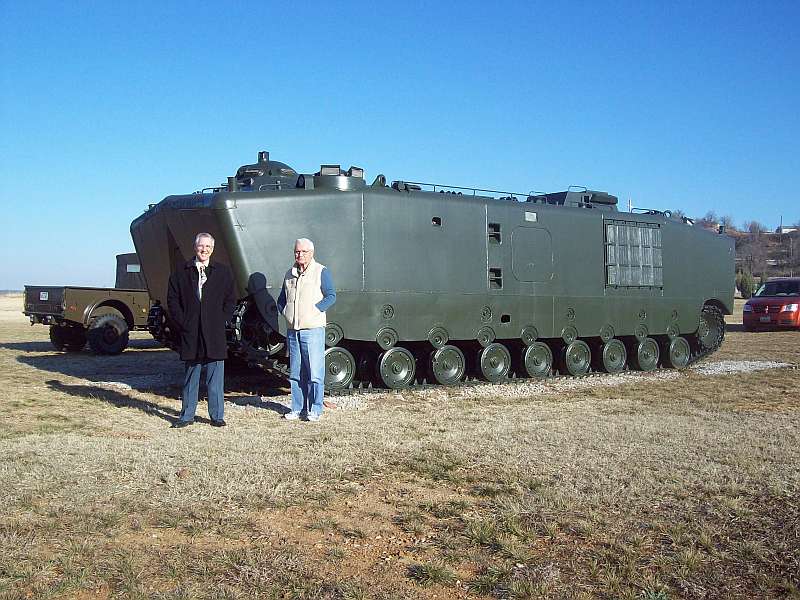 The center piece for the Semper Fi Garden is in place.The AMTRAC (LVTP-5) with Dave Harper and Jim Messinger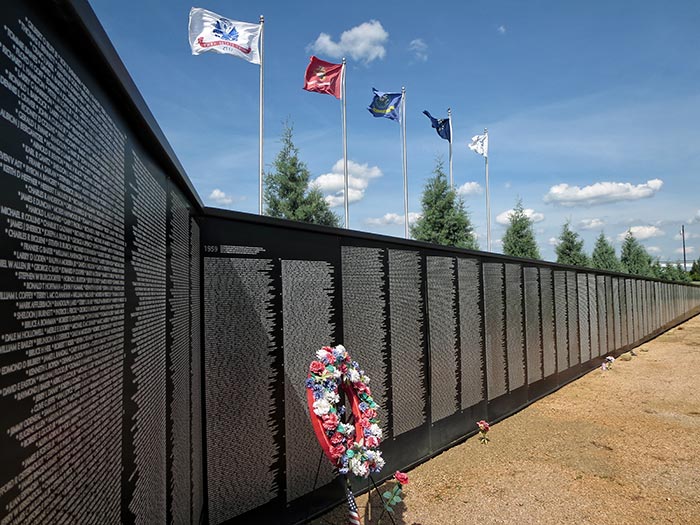 The third garden on the Museum site is the Vietnam Memorial Garden. I contains a 300-foot long replica of the Moving Wall™, a 1/2 scale version of the Vietnam Memorial in Washington, D.C. The wall construction generally follows the techniques that John Devitt used in building the Moving Wall™. The wall is constructed in a forest of Arizona Cypress trees and is accessed by a path of decomposed granite. The wall is unique in a number of ways, but particularly due to its focus on the accuracy of the names on the wall. The wall is updated at least annually to ensure it stays as current as possible.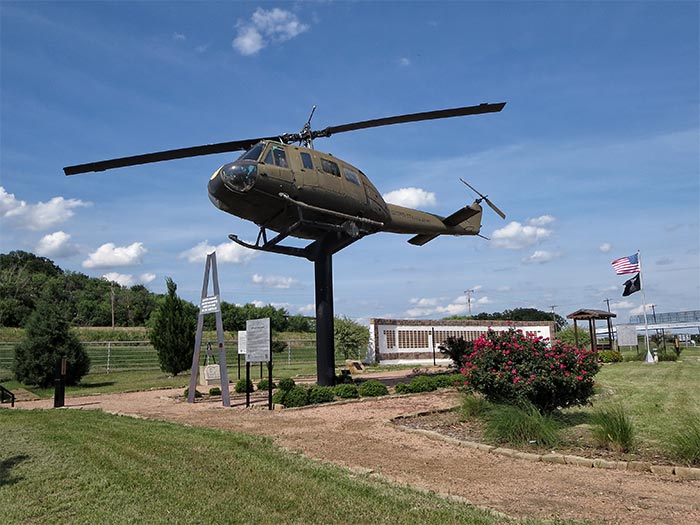 The Contemplation Garden is the second of the six memorial gardens to be constructed on the museum site. It contains several key attractions, including a Vietnam-era Huey mounted almost 20 feet in the air, a special set of Huey rotor blades with dedication plaques, a flag pole, a covered bench and the only replica of the Camp Holloway Memorial Wall that was located on the post in Pleiku, South Vietnam.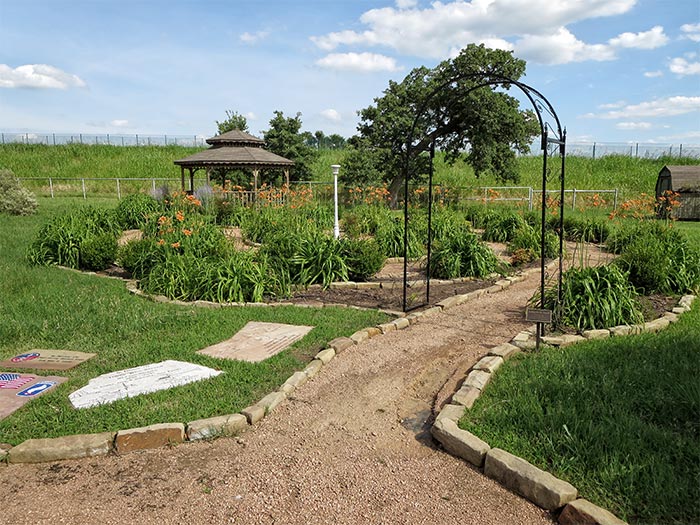 The Meditation Garden is the first of six memorial gardens to be built on the site of The National Vietnam War Museum. The garden is built on the eastern-most, triangular-shaped portion of the museum property. It contains multiple pathways, including two unique circular labyrinths, along with more than 350 native plants selected to fit a design prepared by the Weatherford Master Gardeners. The garden also contains a gazebo, three flag poles and seating for visitors, along with an assortment of memorial stones and metal plaques, as well as memorial bricks in the path linking the garden to the parking lot.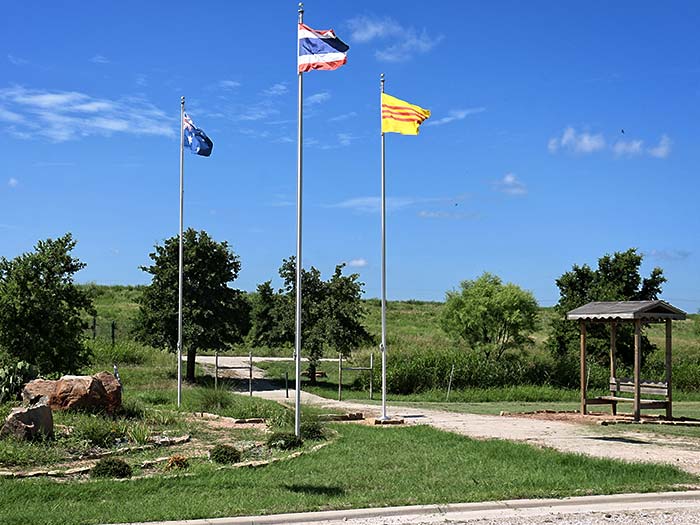 The Rock Creek Trail links the museum parking lot to the Lake Mineral Wells Trailway that runs between Weatherford and Mineral Wells, Texas, allowing bikers, runners and walkers to visit the various gardens on the museum site.
The trail was named for the village of Rock Creek, once a small, successful coal-mining town that was built on the land adjacent to the south side of the museum site in northwestern Parker County, Texas. Settlement of the town began in the late 1870s.