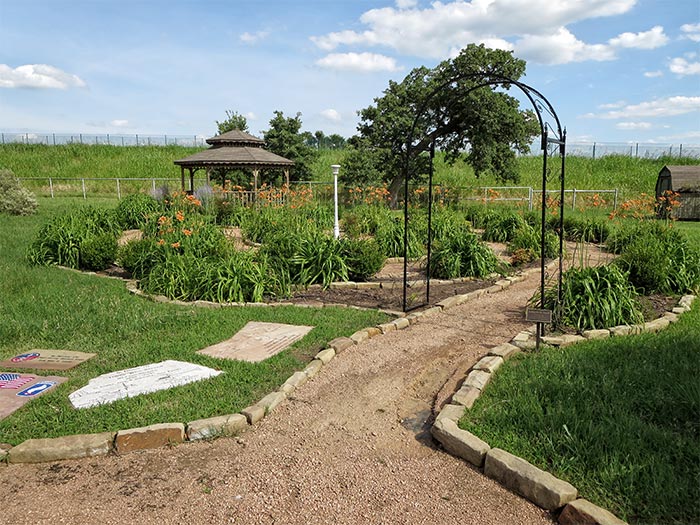 The Meditation Garden is the first of six memorial gardens to be built on the site of The National Vietnam War Museum. The garden is built on the eastern-most, triangular-shaped portion of the museum property. It contains multiple pathways, including two unique circular labyrinths, along with more than 350 native plants selected to fit a design prepared by the Weatherford Master Gardeners. The garden also contains a gazebo, three flag poles and seating for visitors, along with an assortment of memorial stones and metal plaques, as well as memorial bricks in the path linking the garden to the parking lot.

The 48-inch wide pathways are lined with native stones and filled with crushed granite material that provides a reasonably smooth surface that allows access by people with disabilities. The space between the stones lining the pathways is a minimum of 24 inches in width and filled with one layer of plastic sheeting to prevent weed growth, at least two inches of topsoil and finished with a layer of hardwood mulch.
The plants are installed in the labyrinth pathways at intervals of 24 to 36 inches, depending on their size when mature. There are memorial plaques, tablets and monuments in the Meditation Garden. Water from the local municipal water system is available for irrigation of the plants and trees in the garden. An electrical system provides power for maintenance activities and for operation of the irrigation system and security lighting.