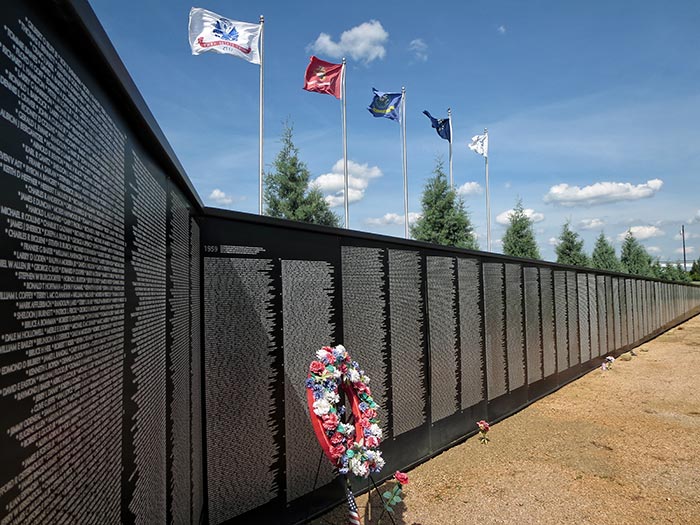 The third garden on the Museum site is the Vietnam Memorial Garden. I contains a 300-foot long replica of the Moving Wall™, a 1/2 scale version of the Vietnam Memorial in Washington, D.C. The wall construction generally follows the techniques that John Devitt used in building the Moving Wall™. The wall is constructed in a forest of Arizona Cypress trees and is accessed by a path of decomposed granite. The wall is unique in a number of ways, but particularly due to its focus on the accuracy of the names on the wall. The wall is updated at least annually to ensure it stays as current as possible.

The Vietnam Memorial Garden contains memorials in the form of bricks, tablets and monuments that may be placed there by individuals and organizations wishing to honor the memory of a loved one or members of an organization. Please contact us for complete information.
Your Contributions are Appreciated
Additional funding is needed for maintenance and utilities. Your contributions are appreciated and may be made online using the the Museum's Giving Fund page or they may be mailed to The National Vietnam War Museum at P.O. Box 146, Mineral Wells, Texas 76068.