When? How?
We can break ground as soon as funds are available or pledged.
Allow 6 months for construction weather permitting.
Dr. Ray Sherry of Cleburne will oversee all phases of the project.
We can have a grand opening in 2016 - with your help.
How can you help?
Turnkey Construction requires: $1,000,000
Currently in the bank: $250,000 +
Building Naming Rights/Lead donor: $200,000
Gallery Naming Rights: $100,000
Builders Club Members: One time donationof $10,000 (Current members 5/5/16 Baum-Carlock-Bumgardner Funeral Home, Charles & Dorothy Bogle, The Carle E. Kessler Family Foundation, John & Monica Chesnut, Betty Boyd Dettre, Fort Wolters Chapter VHPA, In Honor & Memory of Richard C. Allen (Laine Perry), Norman D. & Margaret N. McMullen, Bill & Judy Murphy, Dave & Lorraine Pashby, Jerry & Letta Staggs, Allan & Helen Jane Werst. Werst, Barbara Wheeler (In Memory of CW4 Michael J. Wheeler.
Join the Founders Association $1,000.00
Other donation gladly accepted. Everyone can help!
Construction Plan Phases
The Museum Board of Directors has hired a general contractor who is prepared to build the main museum building in 4 phases:
Phase 1 is a 2 story building with 10,000 sq ft on the ground floor, 8,000 on the second floor and a covered porch. This facility will house 3 galleries: Introduction, The Home Front, and the History of Camp/Fort Wolters. These galleries may be rotated at some point.
Phase 2 is an additional structure connected to the back of phase 1 and will be another 18,000 square feet similar to phase 1. It will house two or three of our galleries that will be determined later and a theatre.
Phase 3 is an additional structure connected to the back of phase 2 and will be another 18,000 square feet similar to phases 1 and 2. This phase will house an additional 2 or 3 galleries to be determined later.
Phase 4 will add two wings to the first 3 phases that will total approximately 26,000 square feet and will house the remaining galleries.
Early construction preparation has begun for Phase 1 and the board has targeted a groundbreaking for phase 1 in 2016 with construction completed in 2017. Phases 2, 3, and 4 will be added as necessary after the opening of phase 1. As of June 1, 2017 over half the required funds ($1,000,000) have been raised.
The National Vietnam War Museum
2016 Construction Plan - Phase 1 of 4
The time has come, the walrus said, to talk of many things.
-Lewis Carroll
Museum Building Specifications
2-story building – designed to grow through four phases, as needed, and as funds permit, to over 80,000 square feet.
Room for all planned galleries and more
Elevator to the second floor
Covered porch at the entrance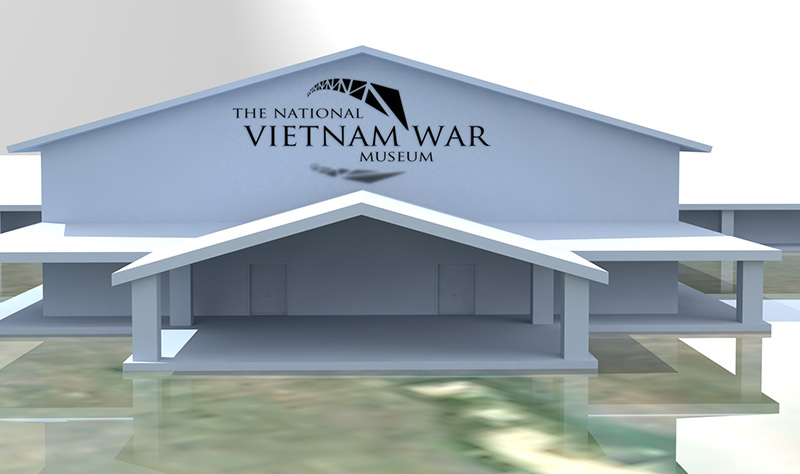 above: Front View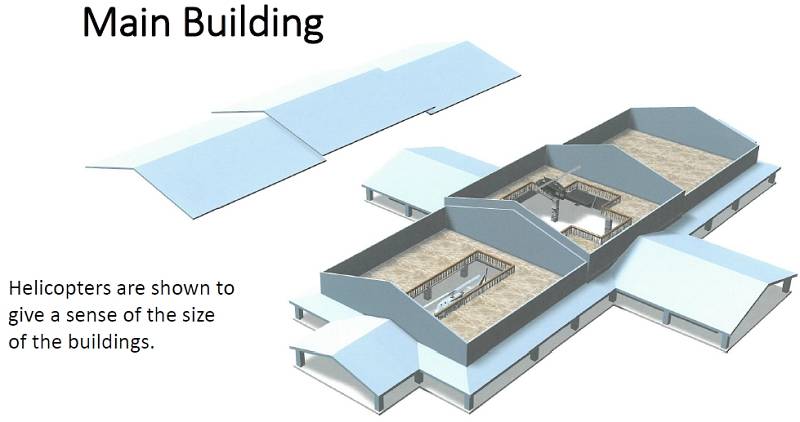 Phase 1 Specifications
2-story building
10,000 square feet on ground floor
Elevator to the second floor
Three exhibits in Phase 1 (can be rotated)
Gift shop
Restrooms
Covered porch at the entrance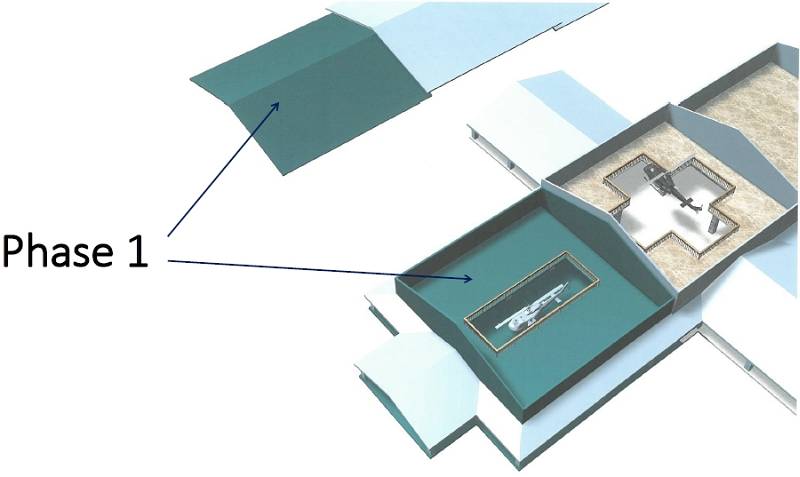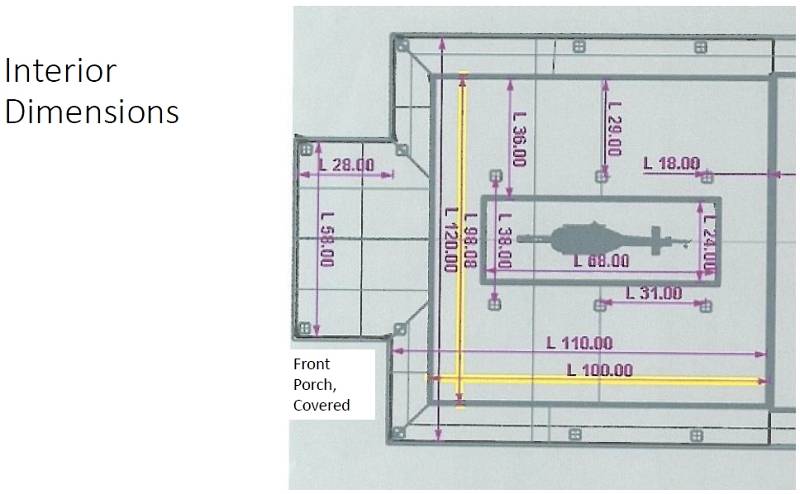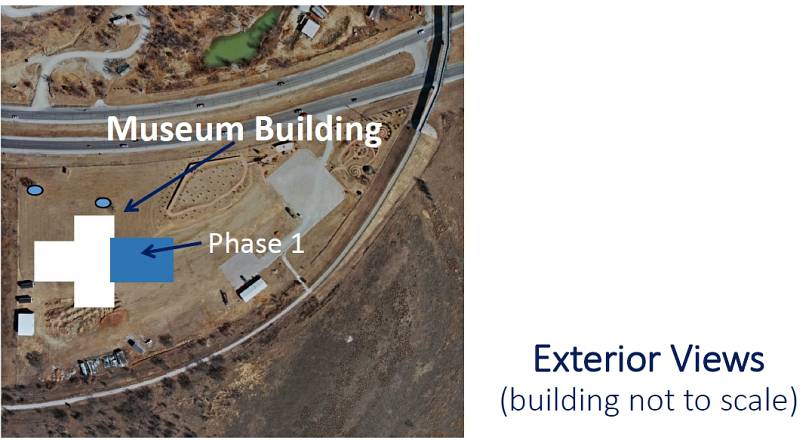 Phase 1 Galleries
Additional galleries will be added in future phases or rotated in the phase one facility.
Gallery 1 - The Introduction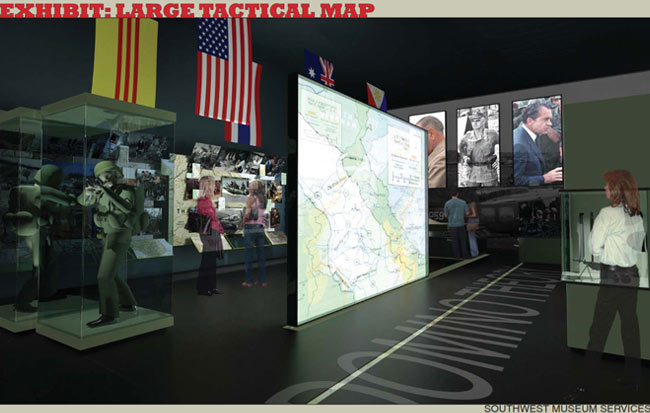 Gallery 2 - The Home Front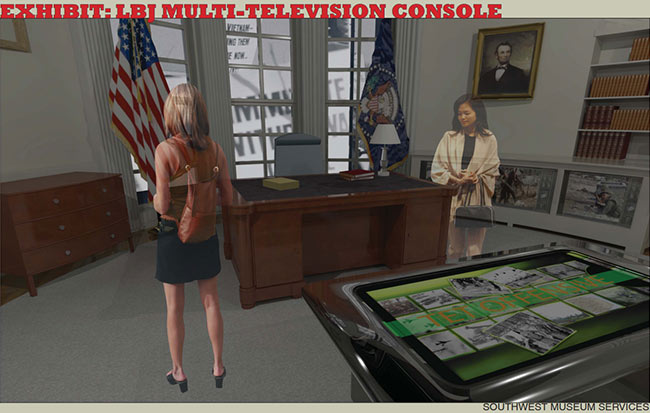 Gallery 3 - The History of Fort/Camp Wolters