Dear Supporter,
Thank you for your generous support of The National Vietnam War Museum. Your gift will ensure that the memories of the more than 58,300 men and women who made the ultimate sacrifice during the war are not forgotten. It will also pay homage to the more than 2.7 million members of the Armed Forces who served our country during that trying time in our nation's history.
Finally, your support will allow friends and family members of the fallen find healing, make it possible for Vietnam Veterans to remember their brothers-in-arms, and help youth gain a new respect for the men and women who served our country during that time.
Never Forget!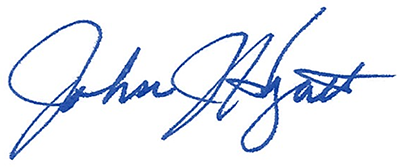 John Hyatt
President, Board of Directors
Army Aviator, Vietnam
Tour 1: Oct 1965 - Oct 1966
Tour 2: Aug 1968 - Aug 1969
Donate
Click Here to Print Out a Mail-In Donation Form.