Museum Building Specifications
18,000 additional square feet
Additional galleries and exhibits
Elevator to the second floor
Sky bridge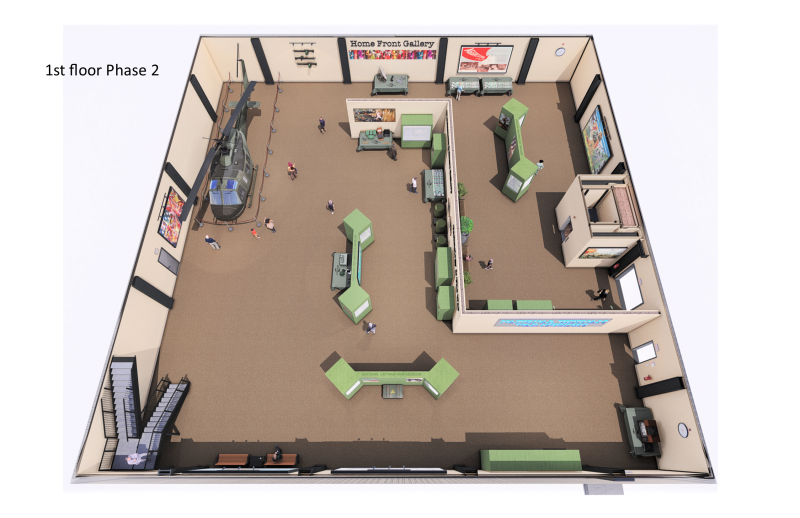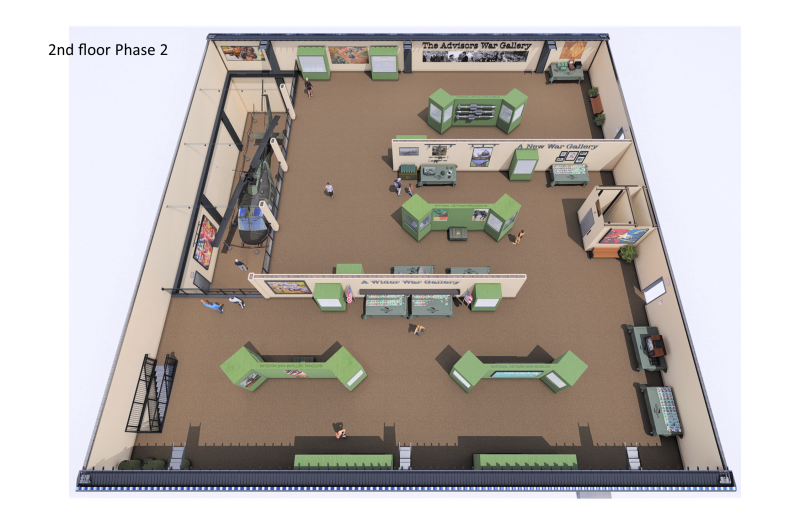 When? How?
Groundbreaking to occur on October 21st @ 11am. RSVP's required to attend.
How can you help?
You can still join the Builders Club with a one time donation of $10,000.
Gallery Naming Rights: $100,000
Naming rights to the building $200,000

NEW DONOR CATEGORY: Guardians of the Museum

$50/month or

$500/year or

$10,000 lifetime member

Other donor levels available - everyone can help!
Builders Club Members:

In Honor & Memory of Richard C. Allen (Laine Perry)
JoAnn Barnhart
Bobby & Belinda Bateman
Brazos Foundation
Baum-Carlock-Bumgardner Funeral Home
John & Monica Chesnut
Katie Daniels
Betty Boyd Dettre
Fort Wolters Chapter VHPA
Friends of the Museum
John & Carol Hyatt
The Carl E. Kessler Family Foundation
Edd & Gloria Luttenberger
Norman D and Margaret N McMullen
Jim & Iola Messinger
Bill & Judy Murphy
John, James, & Su Nasche
Dave & Lorraine Pashby
Don & Leigh Payne
Mike Richardson
Jerry & Letta Staggs
Suzanne K. Shriver
Mr. & Mrs. Frederick W. Smith
VFW Post 2399
Allan & Helen Werst
Barbara Wheeler(In Memory of CW4 Michael J Wheeler)
Please email

for information on how to donate.