The National Vietnam War Museum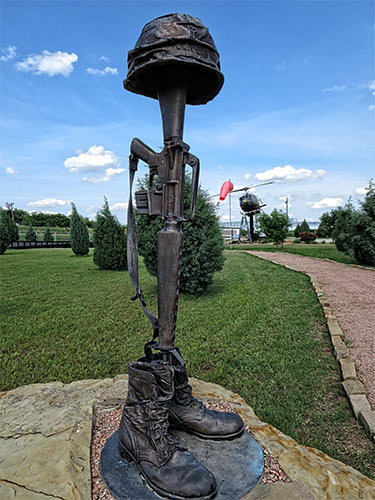 For many Americans, Vietnamese, and others, the war in Vietnam was the defining event in their lives. It was a conflict that divided families and brought violence both to Vietnam and to the United States. Each of us had a Vietnam experience.
The Vietnam Veterans Memorial in Washington D.C. as well as many other community and state memorials have been established to recognize the sacrifice of the 58,245 that gave their lives during that most unpopular and divisive war for the United States.
These memorials, which have done much to aid in the healing of the wounds brought on by this conflict, do not provide an opportunity to reflect knowledgeably on the many other aspects of the era. This turbulent period influenced events in much of the world that still affect those who lived through the era, subsequent generations and governments around the globe.
At its peak, over half a million U. S. soldiers, sailors, airmen, Marines and Coast Guardsmen were serving in Vietnam, the surrounding waters and countries, along with millions of Vietnamese and thousands of Australians, New Zealanders, South Koreans, Thais, and Filipinos.
They, along with their friends and families, have been misunderstood and misrepresented for over thirty years.
Now, our museum is continuing to develop to help us remember and understand.