Bridging the Gap of Knowledge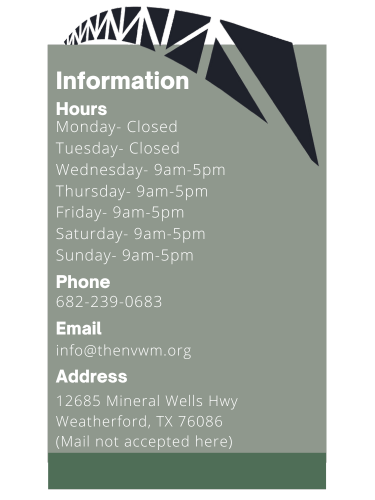 For many Americans, Vietnamese, and others, the war in Vietnam was the defining event in their lives. It was a conflict that divided families and brought violence both to Vietnam and to the United States. Many of us had a Vietnam experience.
At its peak, over half a million U. S. soldiers, sailors, airmen, Marines and Coast Guardsmen were serving in Vietnam, the surrounding waters and countries, along with millions of Vietnamese and thousands of Australians, New Zealanders, South Koreans, Thais, and Filipinos.
Even with such extensive involvement, the Vietnam War Era has been misrepresented and misunderstood for decades. Current education of this era for public school children typically does not begin until 8th grade, and only one or two weeks are dedicated for lessons. This lack of representation and education perpetuates the misunderstanding many have of the Vietnam War.
Our museum is here to help bridge the gap of knowledge and understanding.
---